Quality control organization
Quality control is carried out according to the following organization chart. The quality organization is based on the ISO9001 quality manual. The quality assurance department is the chief department involved in operation/management of quality and strives to improve the quality level of our products.
We have worked to make changes and improvements to our procedures and eliminate causes of non-compliance and trouble over the ten-year period following our attainment of the ISO9001 certification in September 2004. We continue to dedicate ourselves to our work while making improvements to our quality management system shown below in order to improve the quality level of the products we offer our customers.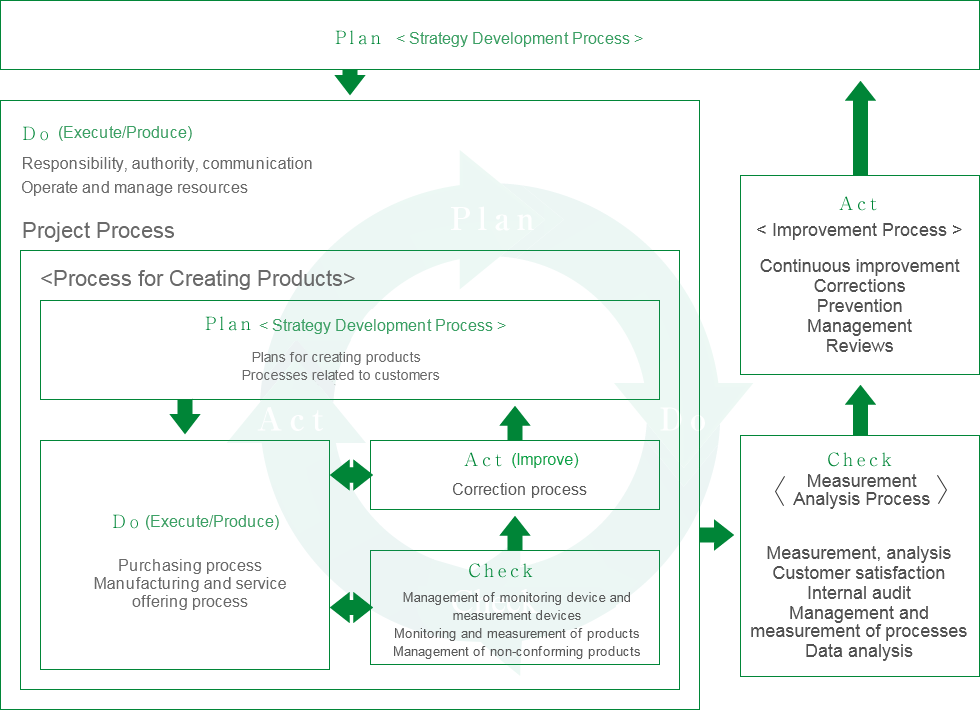 We manage our manufacturing process thoroughlyin order to ensure that our customers are satisfied with the quality of our products and our lead-times