3-dimensional shapes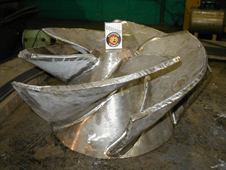 Sheet thickness 13 mm Material SUS304
3-dimensional shapes are used in many industries, and are found in products such as ship bodies, pumps, and blower blades.
Many 3-dimensionsal shapes are designed to increase fluid effects and improve fuel efficiency, and are incorporated in the design phase.
Although these parts were traditionally manufactured using a casting process in the past, our company has the capability to manufacture these parts and other 3D shapes that were considered to be impossible to manufacture, by forming and bending thick steel sheets into 3D shapes using our unique stamping technology.
After receiving our customers' drawings and 3D data, our patterning group examines the drawings, calculates the dimensions of the required material, and presents this information to the customer.
We also offer solutions for reducing costs that involve a manufacturing process that uses low-cost dies that are designed by our company.
In this way, we are able to offer solutions that preserve competitive price advantages even for small lots through the use of stamping. Our company continues to offer high-quality bent, stamped, and spun parts while achieving reduced costs.
Examples of manufactured parts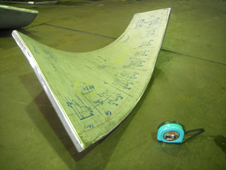 Sheet thickness 35mm
Material SUS329J4L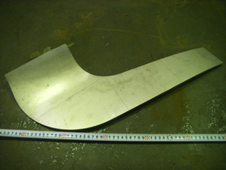 Sheet thickness 5mm
Material SUS329J4L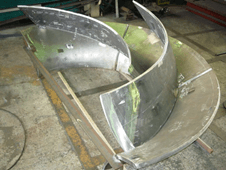 Sheet thickness 30mm
Material SUS329J4L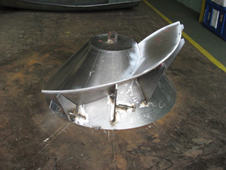 Sheet thickness 13mm
Material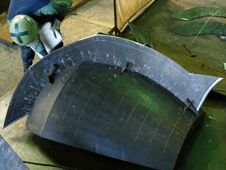 Sheet thickness 9mm
Material SS400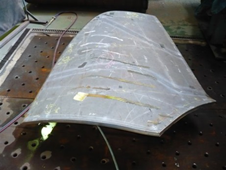 Sheet thickness 35mm
Material SS400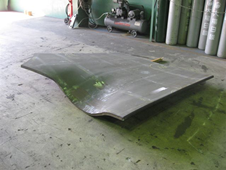 Sheet thickness 32.5mm
Material SS400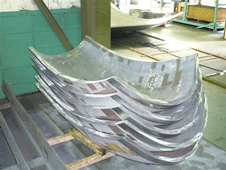 Sheet thickness 37mm
Material SS400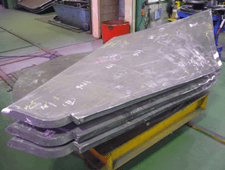 Sheet thickness 43mm
Material SS400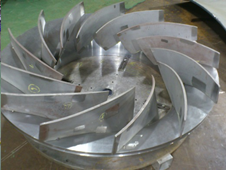 Outside diameter φ1980mm
Sheet thickness 26mm
Material SNCM431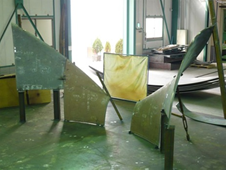 Height 2500mm
Sheet thickness 20mm
Material SS400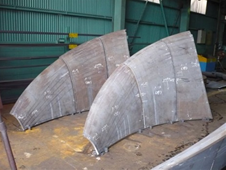 Height 2000mm
Sheet thickness 20mm
Material SS400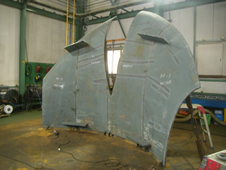 Height 3000mm
Sheet thickness 20mm
Material SS400